Samuel Bark besöker Göteborg för att hålla Seminarium!
Posted by ASKARI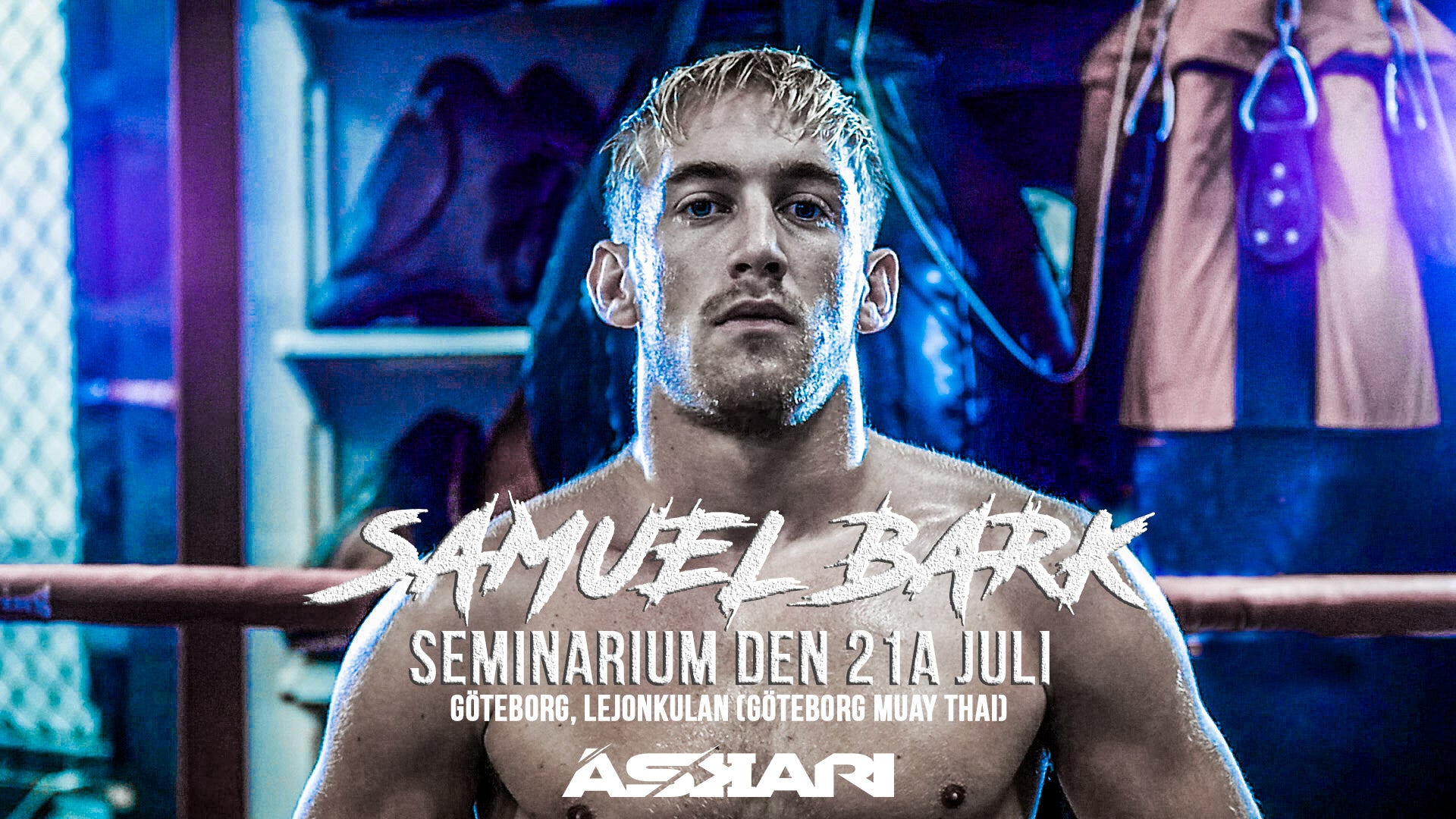 Samuel Bark återbesöker Göteborg och håller i ett efterlängtat seminarium på Göteborg Muay Thai's lokaler den 21a juli
Sponsrat inlägg
När? Lördagen den 21:a juli!
I samarbete med Göteborg Muay Thai Lejonkulan arrangerar Askari ett seminarium med en av Sveriges mest framgångsrika thaiboxare, Samuel Bark. Efter ett tidigare väldigt lyckad seminarium förra året så återbesöker Samuel Bark Göteborg för att hålla två pass på en dag till alla som vill steppa upp sitt thaiboxnings-game ordentligt.
Meriterna talar ett tydligt språk. Han har den världsberömda WBC International Champion titeln och vunnit SM-Guld, vunnit
Alpha 8 Man Tournament Champion samt mött ingen mindre än
vinnaren av  
"Toughest fighter of the year"
-award Seksan or Kwanmuang i Thailand. Samuel Bark är en som besitter stor erfarenhet och vi kommer nu kunna ta del av hans lärdomar lördagen den 21a juli. Seminariet äger rum i Göteborg Muay Thai:s lokaler på Norra Gubberogatan 32 och kommer att delas upp i två pass. Första passet som är ett teknikpass börjar 12.00 till 14.00. Därefter tar vi en gemensam lunch eller om man har med sig egen matlåda. Vidare börjar andra passet klockan 16.00 och slutar 18.00 där fokus är sparring och clinch. Emellanåt kommer vi från Askari ha roliga tävlingar och prisutdelningar!
OBSERVERA: Endast 30 platser lediga!
Seminariet kommer att hållas den 21a juli och kostar 400kr per person och betalning sker via Swish till 0733170817. Betalning ska märkas med För och Efternamn. Missa inte detta!
Eventet på Facebook kan ni hitta HÄR!
Collection 2019
Sale 70% Off
Title for image