RINGFIGHT K1 gala med Abdou Karim, Sandra Bengtsson m.fl
Posted by ASKARI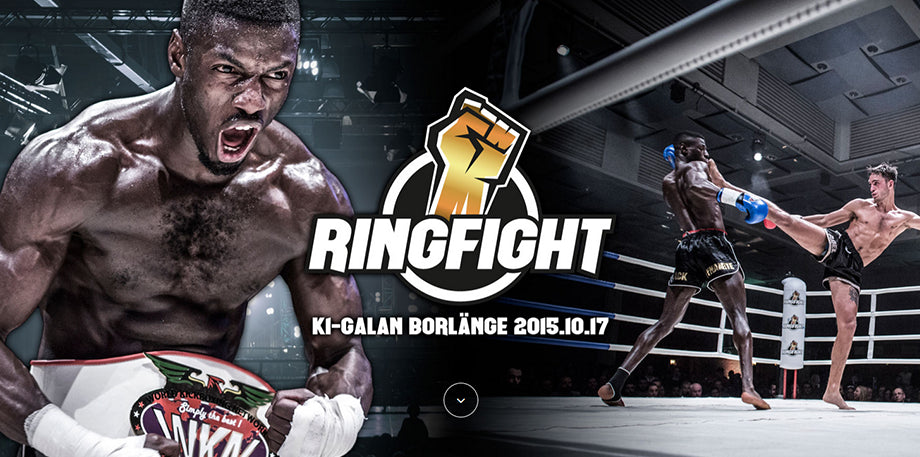 Den 17e oktober kommer den populära RINGFIGHT K1 galan hållas i Borlänge med flera intressanta titel-matcher där bland annat Abdou Karim Chorr, Sandra Bengtsson, Youssef Assouik kommer att ställa upp.
Dom kommer bjuda på
fyra titelmatcher
och
två st 4-mannaturneringar
under kvällen samt ett seminarium med
MMA-stjärnan Alexander "The Mauler" Gustafsson.
Var:
Borlänge den 17e oktober.
Biljetter och mer information
Galan i Borlänge sänds på webben via denna länk
Kvällen kommer att ha en fight om EM-titeln där den Skandinaviska mästaren
Abdou Karim Chorr
ska möta 
Kevin Maertens
(19-6) från Frankrike. Abdou Karim Chorr har
25-6 i record och har vunnit SM-guld i både Muay Thai och K-1. Han tränar på Sweden Top Team från Stockholm och är en av dom tre från samma klubb som går titelmatcher under kvällen.
Sedan kommer den svenska mästarinnan
Sandra
"The Girl With The Golden Smile"
Bengtsson
att gå en titelmatch i -60 KG. Sandra har vunnit
VM-brons, SM-guld, EM-guld
och är väldigt erfaren med många turneringar och matcher i bagaget. Hon möter nu den Belgiska mästaren 
Ashley Gilson
och det kommer bli en spännande match att se fram emot. Vi får även se den unge talangen
Youssef Assouik
(27-4) från Danmark möta den hungrige fightern 
Liam Borchelou
från Sverige i fyramannaturneringen. Vinnaren kommer få gå titelmatch om det Skandinaviska mästarbältet i 64.4 kg. Matchen är en av dom
två st 4-mannaturneringar
där vinnaren tar bältet och
Skandinaviska titeln i 76.2 kg och 64.5 kg
.
Fightcard
WKN Kickboxing welterweight European Championship 69.9 kg
Abdou Karim Chorr  Sweden   vs  Kevin Maertens France
WKN Scandinavian title K1 rules / 76,200 kg final
Winner semifinal 1 vs winner semifinal 2
WKN Scandinavian title K1 rules / 64,500 kg final
Winner semifinal 1 vs winner semifinal 2
WKN International  title Kickboxing Orientales rules  / 64,500 kg /
Hussein Ibrahim SWE   vs   Valentin di Quinzio BEL
WKN International title Kickboxing Orientales rules / 60,300 kg /
Sandra Bengtsson SWE   vs   Ashley Gilson BEL Superfight K1 rules /66,800 kg Albin Fajkovic BOS vs Emil Flystam SWE
Superfight K1 rules /+91 kg
Ehsan Barghi  SWE   vs   Majid Fallah IRAN
WKN Scandinavian title K1 rules / 76,200 kg semifinal 2
Abdallah Habib SWE   vs   Andreas Iversen NOR
WKN Scandinavian title K1 rules / 76,200 kg semifinal 1
Meran Zangana SWE   vs   Nafir Akattal DEN
WKN Scandinavian title K1 rules / 64,500 semifinal 2
Jonas Berglund SWE   vs   Simon Santana NOR
WKN Scandinavian title K1 rules /64,500 kg semifinal 1
Liam Borcheloui SWE   vs   Youssef Assouik DEN
Superfight K1 rules /64,500 kg
Hassan Moradi SWE   vs   Yousef Karimi SWE
Collection 2019
Sale 70% Off
Title for image