Interview with Lion Fight world champion Amy Pirnie
Posted by YOUSSEF ISSA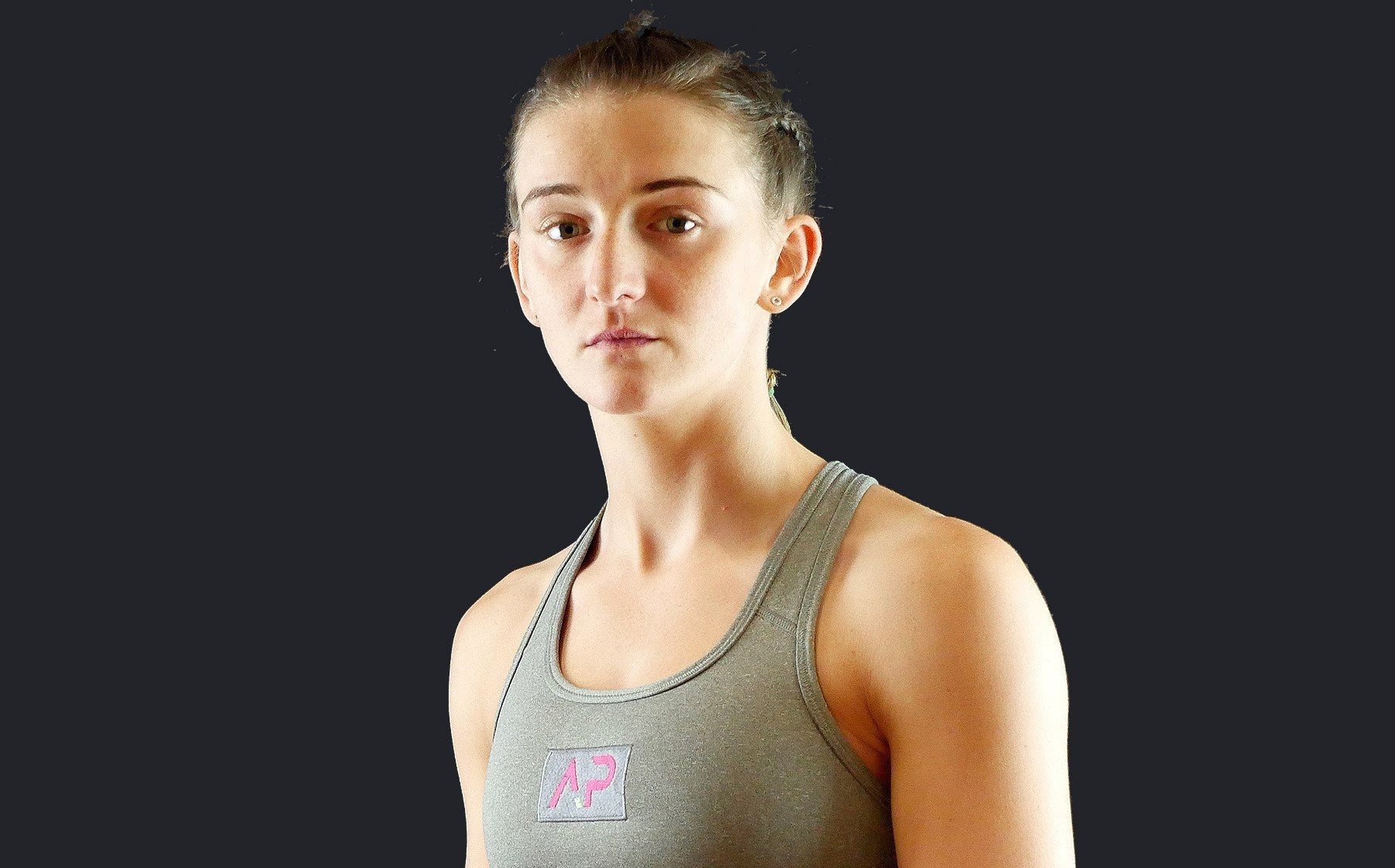 Amy Pirnie from Scotland is considered to be one of the very best female fighters in the world
She is now defending her flyweight world-title against the number one contender Lommanee W. Santai "KILLER ELBOW" at Lion Fight 59 in Gothenburg, Sweden
Amy Pirnie is the reigning Lion Fight worldchampion in flyweight and has a remarkable record with 23 wins and only 3 losses. She is WBC international world champion, ISKA world champion, Enfusion world champion and Lionfight world champion.
Now she has her mind set on the Lion Fight World title defend as she is confirmed as the co-main event at Lion Fight 59 on August 31st in Gothenburg as she is facing the number one contender Lommanee W. Santai "KILLER ELBOW". This is the promotion's first visit to Scandinavia and the show has already been dubbed as Sweden's most anticipated Muay Thai show of the year.
Buy Lion Fight 59 tickets here
Read the exclusive interview with Amy Pirnie here below
In many people's opinion, this is the female Muay Thai they been waiting for. The two of you have wins over pretty much every top fighter out there. What do you know about Lommanee?
- I don't know much other than she's top of her game, and beat pretty much everyone who's been in front of her. We've fought some of the same girls and had the same results. I know she had a dangerous lead elbow and a good right body kick. However, with a lack of footage on her fights, I'm going in with limited knowledge. I've found that better on recent fights for me, no game plan just takes the fight as it comes and figure it out from round 1. All I know is it's going to be a big test, a battle wit, and a war.

Lion Fight has a history of setting up big fights, this one will probably be up there with legendary fights like Simon Marcus/Artem Levin, Tiffany Van Soest/Caley Reece, Toby Smith/Hamza Ngoto, etc. Your thoughts on Lion fight and being in this organization?
- I had an amazing experience with Lion Fight first time around and everything is going smooth this time too. I can't rate them highly enough, fighters are well looked after and made the priority which is refreshing. One of the best organizations I have worked with.
How do you feel about fighting a Thai, will the game plan and training be any different than usual? What do you think separates Thai style from western-style Muay Thai?
- Nothing is different, I train hard for every single fight no matter who stands in front of me. I have a busy training schedule and I am constantly pushing my limits trying to get better, fitter, stronger and smarter. I think Western Muay Thai is definitely changing a lot and we are showing that we deserve a spot up there with the top Thais. I would say our styles can vary, but westerners generally fight more aggressively rather than sitting back and picking up points. Whereas Thais score nice and try to fight smart, I suppose this is because they fight more often and have to preserve their bodies. I would say I can fight on the front and back foot, it just depends on the smartest way to win the fight depending on who's in front of me.
Who do you want to fight next, 3 dream opponents, please?
- I can't say that I'd like to fight anyone specifically, to be honest, I'm just happy to mix it up with the best girls and prove that I belong at the top. However, id love to have the opportunity to fight on any big promotions similar to lion fight and I think Stamp Fairtex would be a good fight to have.

What're your expectations on fighting in Sweden for the first timed do you have any message to the Swedish fans?
- I've never been to Sweden, but I've heard it's a beautiful country and I feel very lucky to be able to see so many new places. The last Lion Fight promotion was brilliant so I'm expecting this to be another fantastic experience. I think this is a huge fight and bound to be packed full of action, fans in Sweden are in for a treat with this one. All I'd like to say is thank you to everyone who's supporting me through this journey and I can't wait to put on a performance for you all.
Collection 2019
Sale 70% Off
Title for image