Artem Levin skadad - Joe Schilling möter "Psycho" och Pat Berry är tillbaka
Posted by ASKARI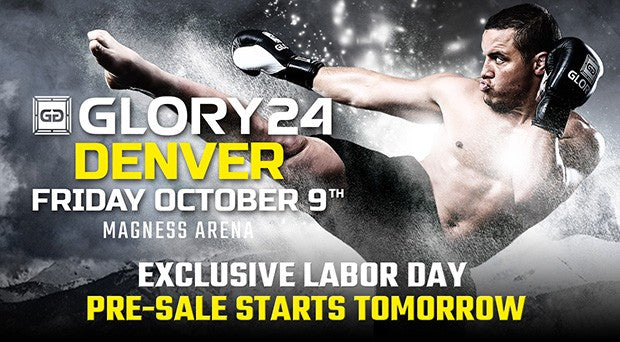 Trilogin som vi alla väntat på mellan Artem Levin och Joe Schilling blir inte av då Artem Levin fick dra sig ur matchen på grund av en skada.
Artem Levin
åkte på en armbågs-skada under träningen och valde att ställa in matchen. Istället så hoppar No. 3 rankade
Jason "Psycho" Wilnis
in från Holland med kort varsel, som får möta
Joe Schilling,
rankad 2a i världen.
Jason Wilnis
gick sin senaste match mot
Simon Marcus
som han förlorade via en split decision. Dom ersätter main-eventet som skulle bli en trilogi mellan
Artem Levin
och rivalen
Joe Schilling
på GLORY 24 i Denver, U S A.
Så här säger GLORY CEO Jon Franklin: "The third fight between Levin and Schilling will happen in the GLORY ring at some point, but make no mistake; this match-up at GLORY 24 has huge implications for one of our deepest divisions."
Det betyder att vi får vänta ett tag innan vi ser det sista av
Artem Levin
och
Joe Schilling
, där båda har en varsin vinst mot varandra. Sen har vi UFC-veteranen
Pat Berry
som gör en återkomst i Glory-ringen och möter nykomlingen
Karl Roberson.
Senast Pat Berry tävlade i Glory blev han knockad av
Zack Mwekassa
i första ronden av en uppercut. Resten av galan kommer bestå av en fyra-manna heavyweight turnering där vinnaren får en titelchans mot GLORY Heavyweight World Champion Rico Verhoeven.
Collection 2019
Sale 70% Off
Title for image