Badr Hari väntar möjligen 3 år i fängelse för misshandel
Posted by ASKARI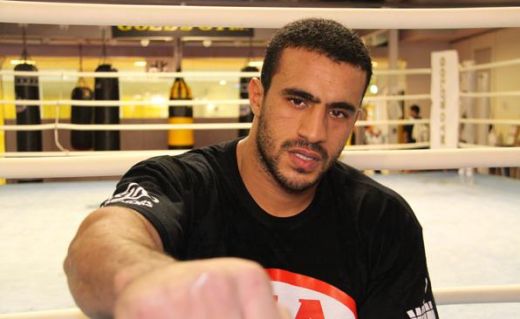 En misshandel som skedde 2012 spökar fortfarande hos Badr Hari och nu inväntar han kanske ett 3 år långt fängelsestraff.
Före detta K1- Heavyweight champion Badr Hari i nya trubbel. Denna gången spökar misshandeln som skedde 2012 och han inväntar kanske ett 3 år långt fängelse-straff. I första rättegången fick han domslutet 1 år och 6 månader, men ska ha överklagat och nu börjar det dra ihop sig för den nya domen. Koen Everink, som är offret, bröt näsan och skadade huvudet vid misshandeln. Han ska även ha brutit ankeln och säger nu att han har förlorat 20% mobiliteten och kan inte spela fotboll längre eller njuta av några aktiviteter.
Badr Hari: "I find it sad to hear what you have to experience. As a sportsman, I understand how much you must suffer as a result. I should never have thrown that punch. I hope that we will again be able to sit with each other and shake hands."
Everlink tycker dock en ursäkt inte räcker och nu strävar efter att få Hari fälld ännu en gång med ett fängelse-straff. Enligt Everlink har Badr Hari aldrig försökt ge en ursäkt personligen eller velat betala sjukhus-kostnader för skadorna.
Det är inte första gången Badr Hari hamnar i trubbel. Han ska ha sparkat en nattklubb ägare i huvudet så att han förlorat en tand och brutit käken. Badr Hari har även fastnat på kamera i ett cafe där han har misshandlat hans ex-flickväns bror.
Badr Hari "Bad boy"
Collection 2019
Sale 70% Off
Title for image