Gustaf Cedermalm ny europeisk mästare i Bare Knuckle Boxing
Posted by YOUSSEF ISSA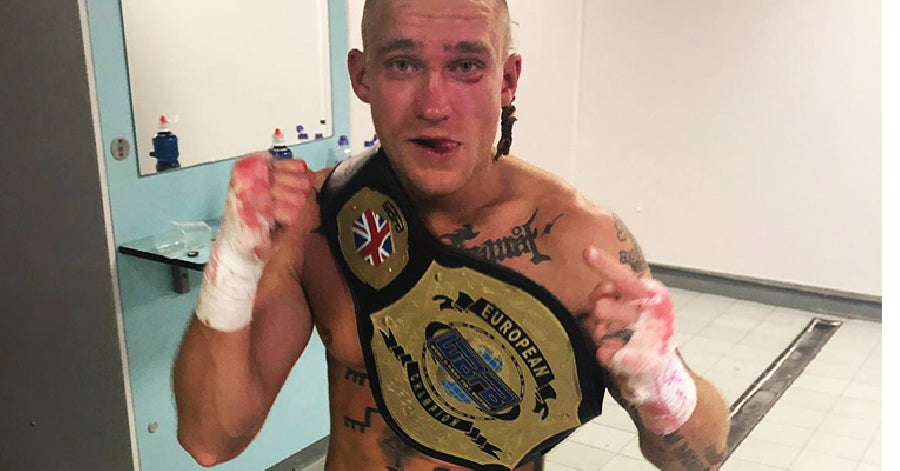 Den 14e september gick stapeln av för Bad to the Bones 3 i England där vi fick se Sverige kamma hem en Europa titel i bare knuckle boxing.
Gustaf Cedermalm från Malmö besegrade Stephan Berry från England via KO i andra ronden och kan titulera sig som första svensk som vunnit en titel i bare-knuckle boxing. Fighten började tufft då han blev nedslagen i första ronden, men återhämtade sig snabbt och tog över ronden helt för att till slut avsluta sin motståndare i andra ronden (se video nedan)
Gustaf Cedermalm är från grunden från Malmö men bor i Oslo just nu och tränar. Han har tävlat en del i både thaiboxning och boxning men är första gången han debuterar i en bare knuckle orginisation. 
"Jag var helt bestämd att jag och mitt team skulle åka hem med bältet! Vi var där för att vinna och vi skötte det väldigt rutinerat. Allt var perfekt inför matchen."
WBFB (World Bare Fist Boxing) är en välkänd orginisation som arrangerar bare knuckle fights och Gustaf Cedermalm är nu European Bare Knuckle Champion i -69 kg(welterweight) i organisationen.

Collection 2019
Sale 70% Off
Title for image